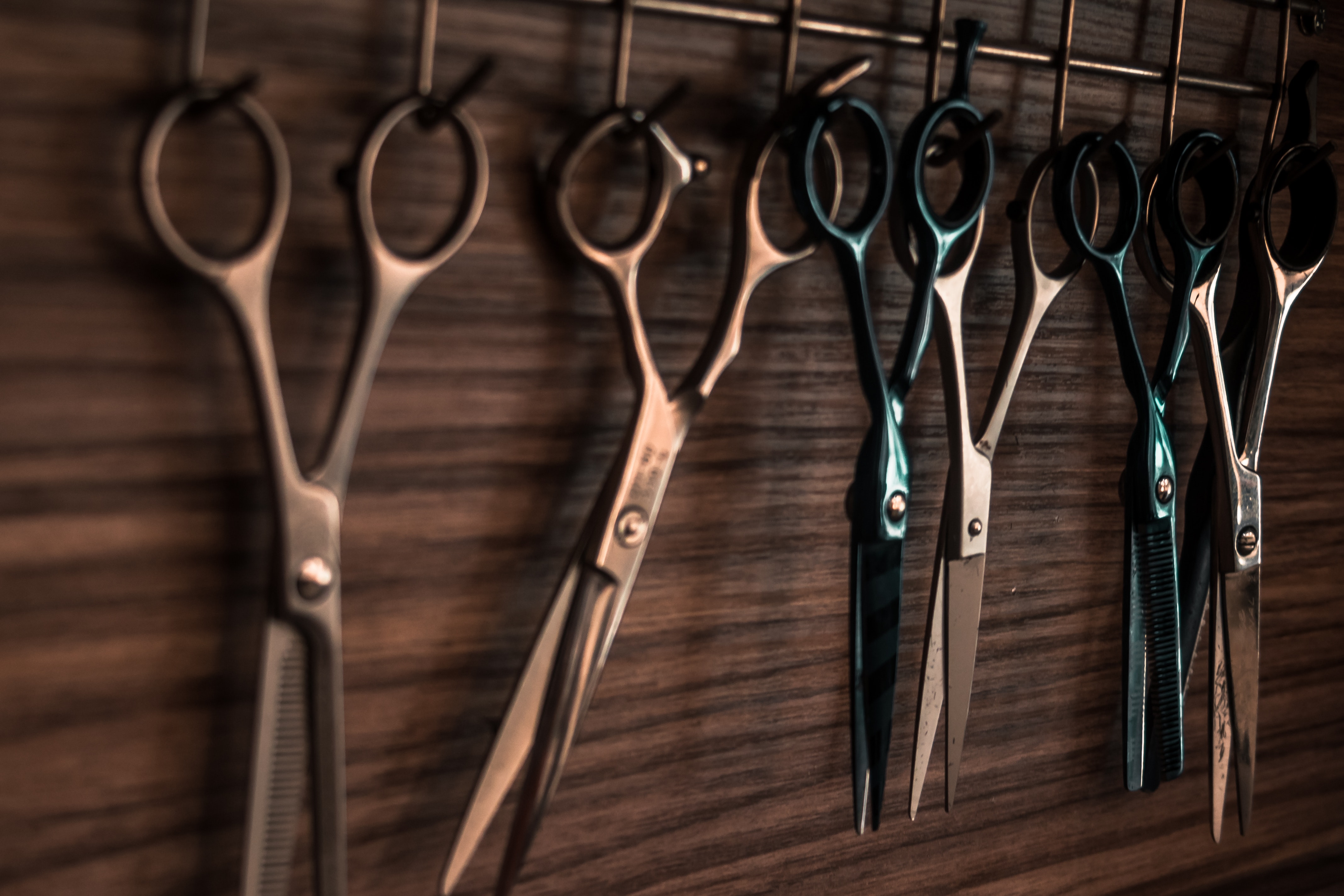 Burning Haircut Questions: To Layer or Not to Layer?
I've always been one of those people who has opted to get long layers when I visit the hair salon. Pretty much ever since I started getting professional haircuts as a teenager, this was what I went for. I simply thought it was the best way to help tame my naturally frizz-prone and sometimes 'big' hair.
I also figured it would give me that coveted volume I so craved (especially in the late eighties and early nineties, when volume meant everything in a haircut). In full disclosure my hair is naturally a lighter brown color which I regularly highlight in order to camouflage greys. As far as level of curl, I definitely tend toward wavier hair. Not tight curls, but definitely naturally wavy. (Related: Does Hair Color Fade with Age?).
The texture, I have been told, is fine, which is surprising to me since I always thought that if you struggled with frizz and "big hair" that didn't look "big" in any sort of good way, that you had a coarse hair texture. But a stylist actually told me that I have fine hair, I just have a lot of it.
At any rate, I thought that layering was a good way to combat my hair's natural reaction to high humidity days, which was a puffing out of the hair around my face (this is incidentally my most severe and shortest layer), and a total lack of shape or curl within moments of hitting the heat and moisture outside.
After all this time, I am starting to rethink this whole strategy, and I wanted to talk about it here in case anyone else has had this same epiphany after many years of simply not thinking about it towing the line for layering hair.
The Touted Benefits of Layering are Many…But
The "but" part comes after this, however I thought it was important to talk about why so often people, especially women since we tend to grow our hair longer than men, are encouraged to get layers.
Makes hair less "bulky"
Translates to more volume due to lighter weight of individual sections
Helps to define waves better
Adds shape and movement to hair
These all sound appealing – if you have the right hair type and the right hair length. However, are layers REALLY designed for everyone's individual style and hair type? I'm realizing they are not.
And while I will have a while yet to grow my layers out, I will definitely share if my theory on layers is correct or not for my specific hair – which many people undoubtedly share. As a reminder that is – long hair that is considered a "fine" texture and a large volume of hair. Related: Porous Hair and How to Remedy
Here's the Rub and Potential Downside to Layers
The problem with layers that I'm coming to realize for my specific hair type is that they are causing my hair to look shapeless, limp and "puffy" right around my face. Especially in high humidity.
It took me a long time to realize it, but after viewing pictures at an event that was outdoors on a particularly steamy, high humidity day, I realized that my layers were what was making my hair look huge – and again, not in a good way.
All of the curl and shape had fallen out, so it really just looked like straw that was misshapen. You see, layers can look amazing on smooth, straight hair, but they may not be right for those with naturally wavy, fine hair like mine.
Layers are shorter than the rest of the hair, and because they are shorter, they can be the first to puff up, frizz and go shapeless. This is because they don't have the benefit of length weighing them down. Therein lies the very simple issue. It can be tricky to grow out the very front layers though, the hair in the front of your face tends toward breakage and needs frequent micro trims to stay healthy, so it could be a very long process to grow them out in the front.
As I've said, I'm going to be testing this theory once I can get the front layer to grow out to the length of the rest of my hair. I'll be sure to post my update on layers in the next several months. The real test will be next summer when they've grown out and we've got a lot of humid days under our belt!