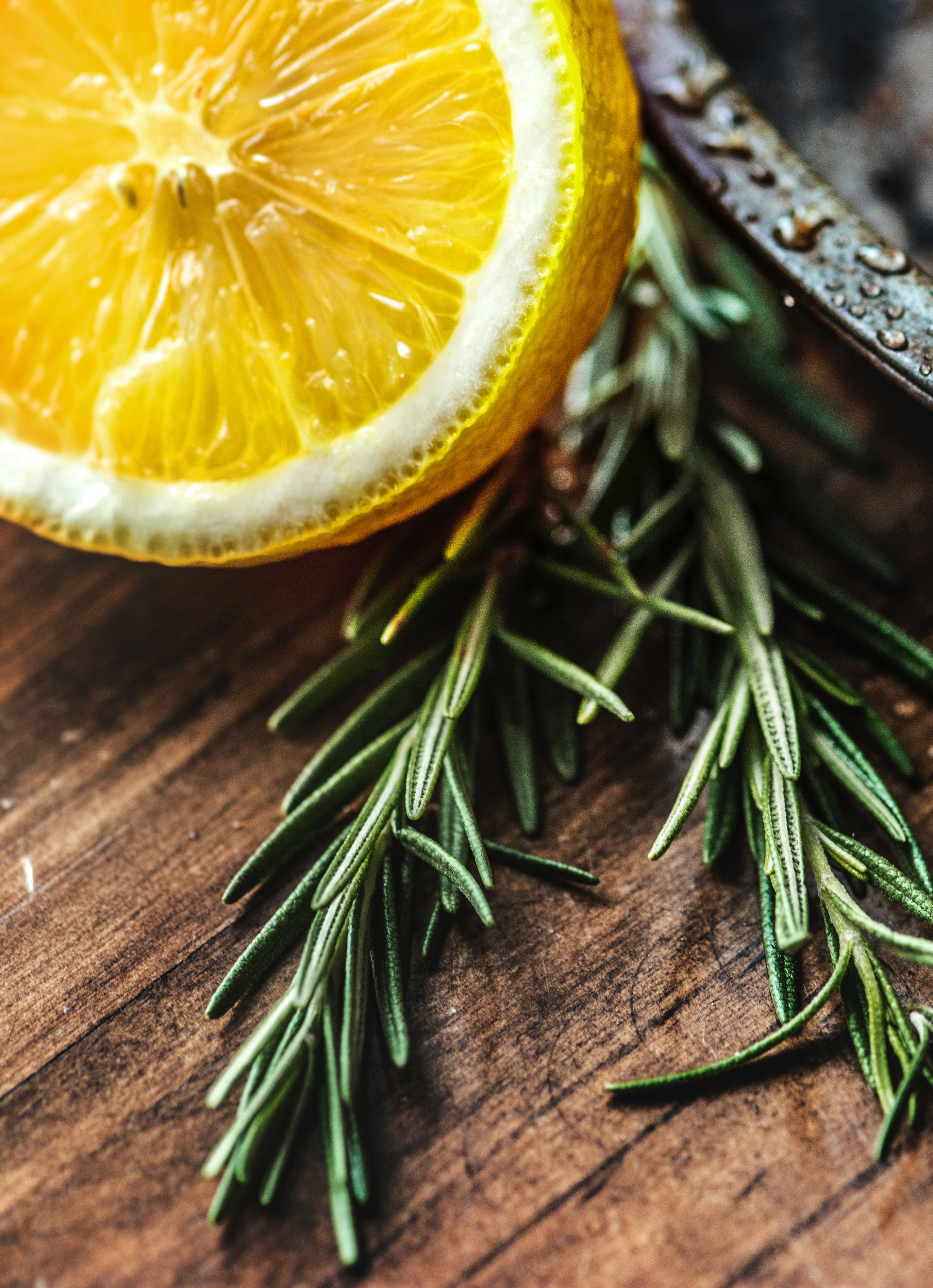 Rosemary essential oil has a wonderfully earthy, spicy and peppery aroma, and is often used in aromatherapy products for its reputation for improving focus, calming the nerves and stimulating those ever so important feel-good chemicals, endorphins. The plant spikes also happen to make a pretty awesome addition to any roasted chicken or turkey recipe.
Rosemary For Hair Growth – The Benefits Are Real as a Hair Loss Treatment
If you're someone who struggles with scalp or hair health, or experiences excessive hair loss or difficulty in growing your hair out, then this oil is an important one to stock for its hair and scalp health implications as well.
This spiky, shrub-like plant with its aromatic properties and almost weed-like reputation in the Pacific Northwest, is widely available and reasonably priced. Related: Rosemary Essential Oil Boosts Concentration, Relieves Anxiety
The oil pressed from its leaves is reasonably inexpensive as far as essential oils go, but definitely a little more on the pricey side compared to more easily produced oils like citrus oil.
The good news is, a little of this very potent oil goes quite a long way for therapeutic scalp and hair growth uses. As long as you buy a high-quality oil, you can definitely get a lot of mileage out of a relatively small bottle.
Rosemary Oil DIY - Make Your Own Hair Growth, Scalp Health Boosting Shampoo
Rosemary oil is a powerful anti-inflammatory agent as well. Not only that, in addition to its potent anti-fungal properties, it also promotes circulation - just being applied topically! So you are getting three really important facets to getting not only vibrant scalp health, but also to getting long, strong and vibrant hair. One small study even suggests that rosemary oil may act similarly to the topical hair growth treatment minoxidil!
You can "make" your own shampoo with rosemary oil if you don't want to invest in a new rosemary infused shampoo (our Natural Shine Enhancing Shampoo contains this important essential oil to help boost scalp health and maintain healthy hair growth).
Just buy a small dropper style bottle of rosemary oil, and add about 15-20 drops. Shake well to blend, and you have yourself a good (and freshly made) rosemary-infused shampoo. Preferably, choose a sulfate free formula, since sulfates can un-do all of the scalp nourishing benefits you are trying to impart into your chosen shampoo. Related: Throwback - Announcement of Flagship Products - Natural Shine Enhancing Shampoo
You can also take a scalp-healthy oil of your choosing - I'd say a jojoba oil or something similarly light, and make your own scalp massage oil. Add several drops of rosemary oil to the oil, and put it into a dropper so you can easily deposit the drops directly onto your scalp.
Once deposited past the hair and into the scalp, massage the oil into your scalp for an invigorating, circulation-stimulating, hair-growth-promoting scalp massage oil. For those that are experiencing thinning or hair loss, this can really help to boost circulation and promote hair growth. It can also really help with stubborn dandruff, and sensitive scalps that tend toward a lot of scabbing, bleeding, or have been damaged due to repeated chemical treatments or harsh colorants.
Rosemary Essential Oil and Scalp Health
Rosemary oil has a few properties that are really important in the battle against fungal scalp issues such as dandruff, ringworm, psoriasis and eczema. It is highly anti-fungal. These scalp conditions are all related to fungus overgrowth, and respond very well to treatments infused with rosemary oil.
Rosemary oil is also very well tolerated by the skin when diluted into solutions or shampoos (we use rosemary oil in our shampoo to help promote scalp health and healthy hair growth). Related: Rosemary Oil One of the Best Non-Drying Antibacterial Essential Oils for Oily Skin
Rosemary is also high in flavonoids, a plant nutrient that is beneficial to overall human health, and has even been studied against prescription medical grade topical hair growth solutions as a potential natural alternative to promote hair growth for male pattern baldness and alopecia.
Rosemary oil also happens to be a powerful antibacterial agent, and shows a lot of effectiveness in helping to disinfect surfaces, and help with skin conditions related to bacterial infection and growth such as acne.
Massaging or washing with rosemary infused preparations really helps clear the debris out of the way too due to its astringent qualities. This helps to free up the follicles that produce the tiny beginnings of hair sprouts that become long and strong with proper care.
Oh, an extra added benefit if you use it as a part of your shampoo, rosemary oil gives a really great boost to shine and body, without compromising moisture or taking away from the protective lipid barrier that protects hair from the elements.
Overall, even if you don't have hair thinning or hair loss issues, or your scalp tends to be in fairly good condition at all times, rosemary is a great oil to think about incorporating into your hair health routine. It may help prevent these issues from even occurring in the first place. After all, prevention is the best medicine.