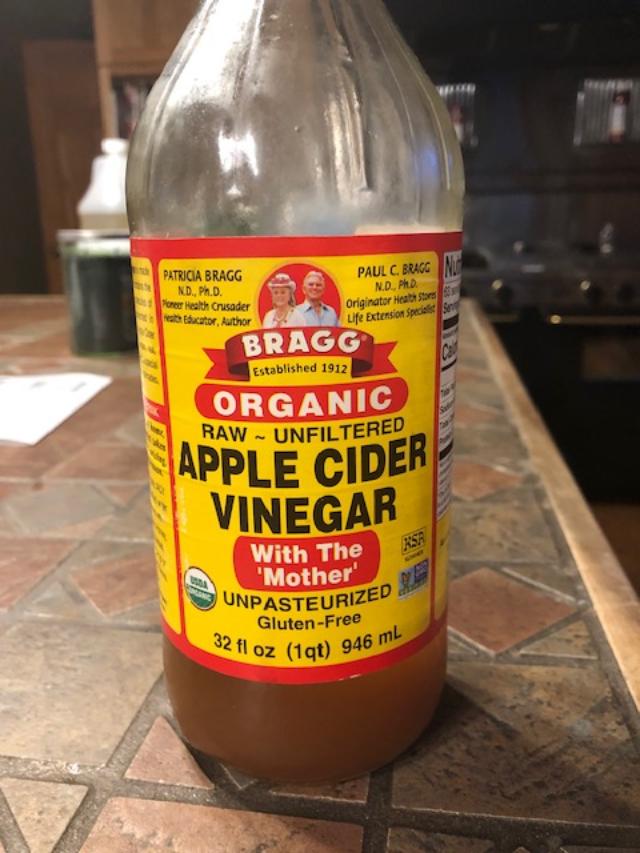 Well, we've covered the infamous "Beer Rinse" in a previous post focusing on this favorite household beauty remedy. Now, let's move on to another common household product that has enjoyed some notoriety and success as a double agent. The best part is, this one is even cheaper than beer!
Vinegar for Scalp Health
Vinegar, specifically of the apple cider variety (ACV), is an excellent overall remedy for improved hair and scalp health. A diluted version of this potent and naturally astringent vinegar delivers results for healthier looking hair, but also has an impact on scalp health due to its naturally antiseptic and anti-fungal properties.
Vinegar for Shinier, Healthier Hair
There are several reasons why apple cider vinegar rinses are excellent for improving the appearance of your hair:
Reduces product buildup
Provides a flatter, cleaner surface for conditioner to work its magic (this is the main reason we include ACV in our Natural Shine Enhancing Shampoo formula)
Smooths the cuticle of the hair (those shingle-like components of the individual hair strands lay flatter)
Provides a good pH balance for both the scalp and the hair which provides a healthier scalp environment while also helping hair to retain precious moisture
Is an excellent natural remedy for dandruff due to its anti-fungal properties
May help with excessive porosity, especially when used in combination with coconut oil (read more about hair porosity remedies)
Vinegar Really Helps to Remove Product Buildup
If those shampoos that are advertised as clarifying really scare you (some of them should), then ACV should be looked at as an alternative for removing product buildup. These types of products can help you "start over" with your hair and provide a better foundation for conditioner and other penetrating moisturizing and conditioning agents to better sink in.
ACV rinses really help to remove buildup WITHOUT over-drying or stressing your hair out. Just be sure to dilute it enough in water so that it can do the job without irritating the scalp or doing it's job too well on getting the gunky stuff off the hair.
Usual recommendation for ACV dilution to provide a good ACV rinse are to use about ¼ vinegar to ¾ parts of water. This way, you're not only diluting its strength and making it safe to use with desirable results, but you're also cutting the naturally pungent scent. Related: Is a Beer Rinse Good for Your Hair?
ACV Rinse Can Be A Conditioner On Its Own!
Although I'd still highly recommend using a detangling conditioner after treating the hair with a vinegar rinse, ACV rinses can behave as their own natural conditioning agent. In and of itself, ACV mirrors the effect of conditioner in that it really helps to seal that cuticle off and help to present that enviable flat, shiny surface.
A detangling agent should really still be used so that you don't overstress your hair by trying to get it detangled. Wet hair really has to be detangled somehow, and a softening conditioner is usually required to get a wide tooth comb or safe brush through it to remove any tangles.
Scalp
One of the most important benefits of vinegar rinses is its effect on the scalp. The scalp is where optimal hair health and abundant growth begins. When your scalp isn't healthy, it will be harder for your follicles to produce healthy, resilient hair.
Vinegar rinses not only help clarify the scalp of any impacted sebum (natural scalp oil) or debris that is preventing healthy hair growth, but it also addresses some pretty serious scalp conditions. Dandruff, dermatitis, eczema, psoriasis and plenty of other uncomfortable conditions that impact scalp health can all be improved by regular vinegar rinses.