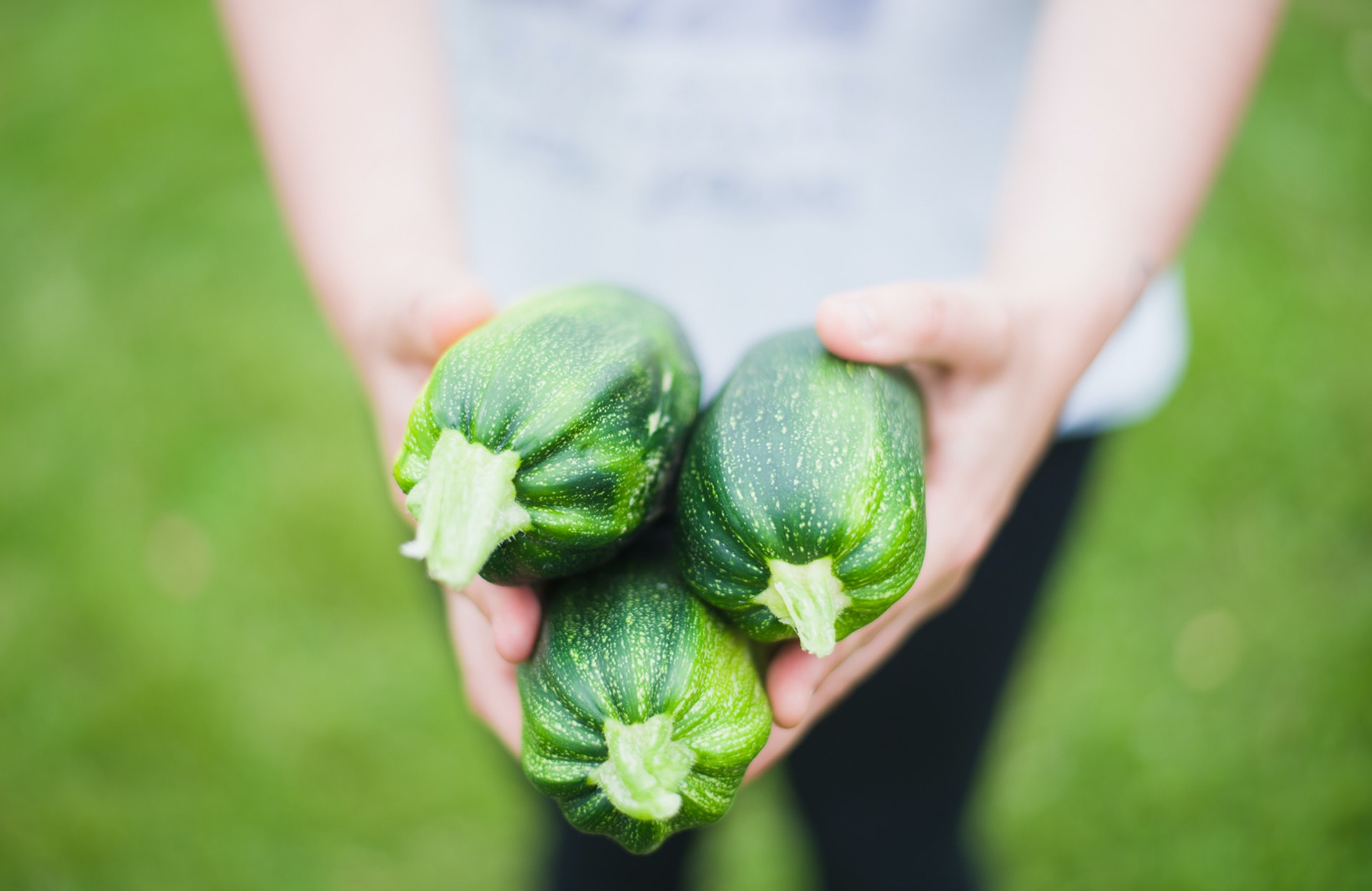 Today I want to share one of my favorite recipes handed down from my grandma – with a disclaimer that I'm sure she got it from someone else, maybe even someone else in the family. The recipe is for a a spicy (but not overly spicy) zucchini casserole. Related: Low Carb Cauliflower Recipes - Thai "Rice" and Spanish "Rice"
Low carb veggie casserole
With the popularity of the lower carb diet, it's great that you can find so many well-thought out, tasty and health recipes where you're not getting huge amounts of carbs. The best thing about following the keto or low carb diet is, for me at least, the fact that I don't have to watch the fat as much.
I know that this also means you can't just blow it out and have as much fat as you can pile into every meal. There are of course consequences for that as well. However, coming from someone who lived through the whole low fat diet craze, I really appreciated the low carb diet's more liberal fat guidelines. I happen to think that this type of diet does the most for me and I use it to help keep me in good shape year round. Related: Can You Tan Safely?
It makes me feel full, keeps me within a healthy weight range, and really agrees with my taste buds. With all that being said, it's kind of funny that one of my favorite family recipes happens to be very keto friendly. Believe me, most of our family recipes are anything but.
Chock full of pies, potato dishes, and other carb-filled but wonderful treats, this one stuck out as a really wonderful keto dish that is full of flavor and character. With all the being said, when you see the ingredient list you will see it is all keto diet friendly. However, I am not a nutritionist and do not know the actual calorie or carb count per serving.
Without further ado – one of my favorites!
Spicy Zucchini Casserole
8 good sized zucchinis – you can mix it up and get half summer squash and half zucchini here
1 small onion or half larger onion, diced
Optional - 3-4 cloves crushed fresh garlic (Related: Anti Cancer Benefits of Fresh Garlic)
1 8 oz. carton mushrooms, sliced
3 tablespoons butter
1 8 oz block cream cheese
1 egg
1 8 oz. block pepper jack cheese, grated
Salt and pepper to taste
Directions:
Chop the zucchinis and summer squash into medallions, then halve them into half moon shapes after that. Throw them all in a large frying pan or wok, once the butter has melted, along with the onions and mushrooms. Salt and pepper to taste along the way.
Be careful not to overcook the vegetables. Zuccini and summer squash in particular can become soggy very quickly, so try to get them tender enough so they will be a good texture, but don't overcook them until they are falling apart. I usually sautee the mushrooms first, then add the squash afterwards. Once satisfied with how they are cooked, drain all of the water out of the pan - make sure you drain thoroughly, you don't want a soupy casserole.
Add the whole block of cream cheese, cut up into smaller pieces so that it can melt into the mixture evenly. Once this is all melted, and the mixture is cool enough to not cook the egg upon contact, add the egg to the mixture and blend it in well. Now is a good time to season to taste again with salt and pepper.
Add the grated pepper jack cheese now. Blend it all in to the mixture. Grease a 9X6 pan, preferably a glass one. Add the mixture to it and spread evenly. Bake in a preheated 350 degree oven for about 45 minutes or until golden brown on top. Enjoy! - Side not, this dish gets even better after sitting for a day but begins to lose its flavor and consistency after day 3 or 4.