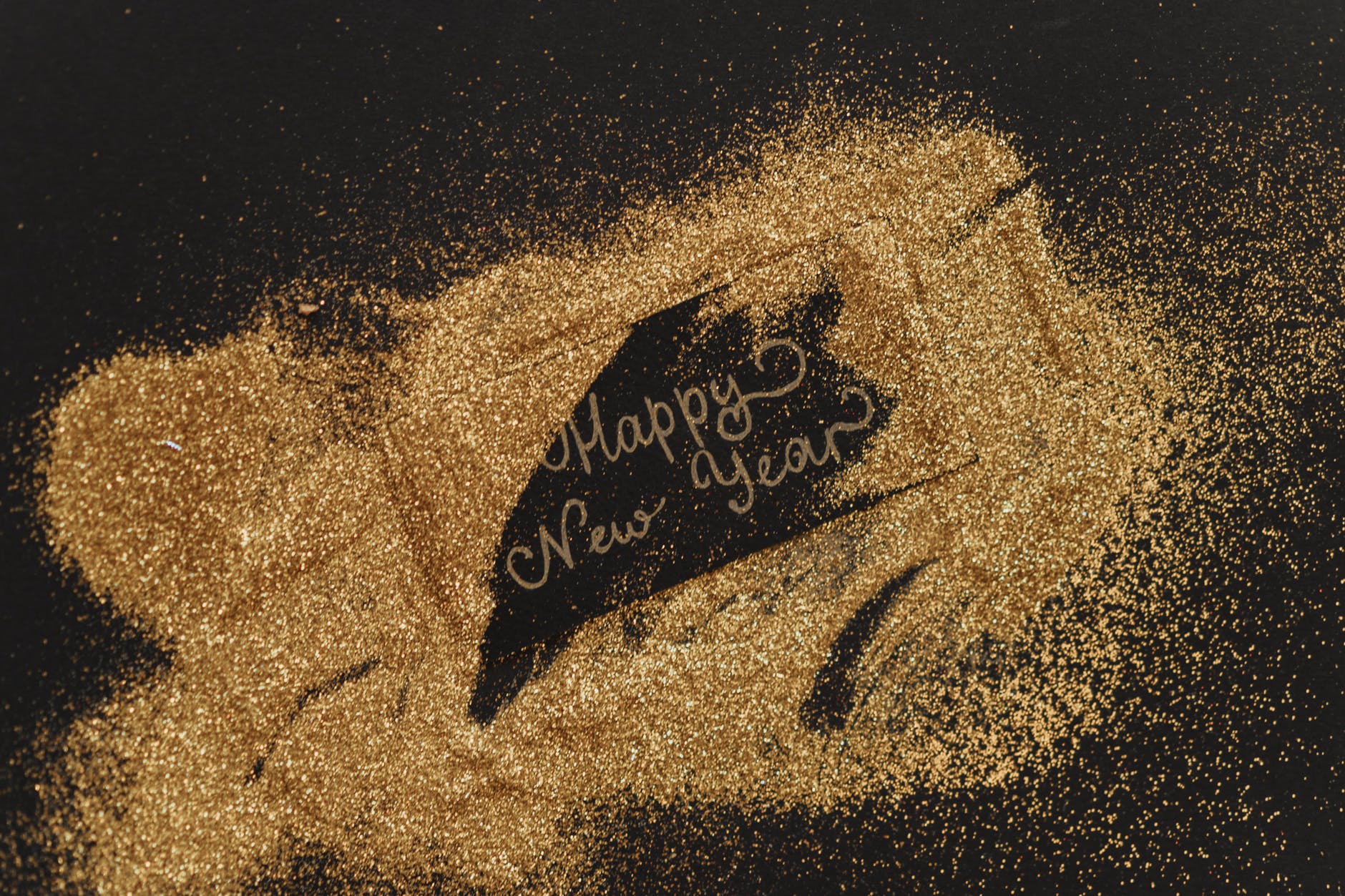 It's always hard to believe another year has gone by once that ball drops! And yet, here we are, still in the midst of normalizing after a pandemic has transformed the world as we know it. Who would have thought so many things could change, even the little things we take for granted like going to the movie theater and having a normal movie going experience.
How the World Has Changed - It's the Little Things
Labor shortages have changed the landscape of eating out, and most fast food restaurants still have their dining rooms closed and only allow takeout or drive thru orders. A lot of us with office jobs still work from home exclusively, and office buildings that were once bustling with human activity are now desolate dinosaurs sitting vacant or barely occupied.
This is bound to have an impact on the human psyche, and I worry for those that are young and view this as their "normal". With all this being said, there is a ton to be grateful for in this New Year. Silver linings can be seen all around. Families are spending more quality time together, a lot of people have found a love for the outdoors since outdoor activities are still largely unencumbered, and many of us have newfound time to take up new hobbies.
We've talked about a lot within this blog this year. We've talked all things natural health, beauty and wellness. We've even talked recipes! After all, if you're trying to live a healthy lifestyle, you've gotta have tasty, easy recipes in your back pocket. And believe me, many of these recipes will be coming in handy as my husband and I clean up our terrible eating habits from the last two weeks. While it's immensely liberating (not to mention fun) to eat whatever you'd like, it certainly takes a toll, especially the older you get!
Let's Talk 2021 Updates
For purposes of this update, let's focus on mostly hair, and a little bit of skin though. After all, that's what Aura Sensory is really about - maintaining beautiful and health skin and luminous, lively hair without the use of multiple chemicals. And let's not forget about those obnoxious fragrances. I'm always reminded of how omnipresent strong, heavy artificial fragrances are in our personal care products when I get stuck without Aura Sensory products and have to use the "mainstream" stuff.
It's almost like being a former smoker, once you quit the mainstream stuff, it's so much more obvious to your sensitive senses that these products are strongly scented. So without further ado, let's list a summary of our best hair and skin care posts of 2021, along with a brief summary. Enjoy!
Top Blog Hair-Centric Posts of 2021:
1.) How You Can Get Your Hair Dry Faster on Wash Days - All the hacks you need to get your hair dry faster on your washing days. The shorter your post-wash hair styling routine, the better. This post is about the tips and tricks you can use to get your mane dry faster with your hair dryer, no matter what type of hair dryer you use (although I'd highly recommend investing a certain type of dryer, which we touch on in this article).
2.) Why Coconut Oil is So Good for Both Hair and Skin Care - Yep, we're talking topical applications. That hard stuff that comes in a tub is EXCELLENT for topical skin and hair care applications. Whether you use products that include this important oil in their formula, or you melt it down and utilize it in your own home self care, this article covers the properties that make coconut so valuable as a hair and skin care maintenance ingredient.
3.) Is Castor Oil Useful for Eyebrow Thickener, Hair Regrowth? Castor oil is (or was) mostly known as a thick, sticky oil that was used for - of all things - for its laxative effect. It was a common oil to find in people's medicine chest throughout the early 1900's for this purpose. It also had other applications, but what it's become most known for in this century is for its hair growth applications. It gained the most attention for helping with eyebrow regrowth, especially for those of us that went pluck-happy and desperately need to regrow these precious face-framing hairs.
4.) Hair Color Enhancers - How These Color Depositors Work - How these temporary color-depositing products are rising in popularity. Why they can really make an impact on how your hair looks, especially as hair loses it natural depth of color as we age. These smart products can really make a difference in the depth and richness of your hair color, especially if you are a brunette. They add intensity and saturation - albeit until your next wash!
5.) Best Herbs and Vitamins for Strong & Healthy Hair - An overview of the most effective herbal and vitamin supplements you can include in your regimen to promote thick, healthy and vibrant hair. Although of course a healthy diet rich in various nutrients is the best way to get the synergy you need for healthy hair and skin, there are some supplements that can really give you an edge if you're looking to boost hair health and promote fast growth.
6.) Long Hair? How to Keep it Healthy Looking - Long hair can be challenging to keep healthy looking. As hair grows out, it naturally gets thinner at the ends, and split ends and frizz can become more prevalent since the individual hairs tend to wear out the longer they grow. So it's inevitable you will need to give long hair a little more TLC and special treatment if you want to keep it long and/or grow it out even longer.
7.) How to Shape Eyebrows and Maximize Growth Potential - Eyebrows are a really important part of anyone's facial aesthetic. They frame the face, and provide a symmetry that nothing else can, no matter how you apply your makeup or what your natural bone structure is. So it's critical that not only do we shape them correctly, but also that we take good care of these natural assets. Since eyebrows, like every other hair on our body, tends to thin out and weaken with age, it becomes even more critical to take care of your brows as time goes on.