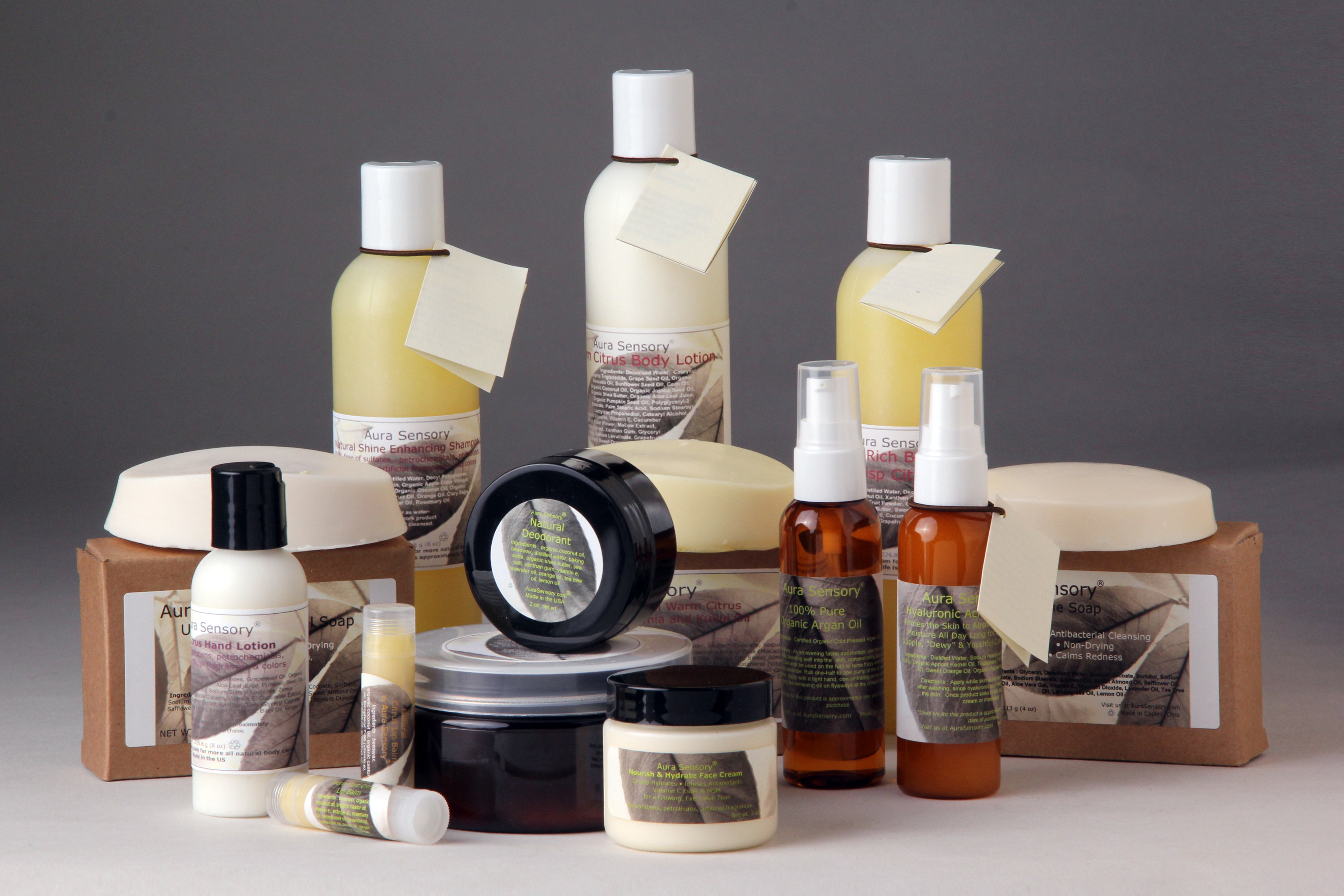 Thought it would be fun to share some of our latest reviews from Aura Sensory® customers who have some really great insight and feedback about our products that may help others in their purchasing decision. We love to hear from you and always appreciate the time you take out of your day to tell us how you feel! We've also now got our new ratings & reviews system up and running and reviews are starting to come in through this new format. So we hope to accumulate new reviews on our new website and platform quickly. More to come on that as time passes.
Nourish & Hydrate Face Cream with MSM and Vitamin C Ester
"Very light hydrating cream. It can be worn under foundation without being greasy! Thanks so much!" - Gayle
"Love this stuff! My skin tends to breaks out easily but this doesn't make it break out. My skin feels much healthier and hydrated." - Mattie
"I am almost 47 years old and this is BY FAR the best product I have ever used!! Never greasy, no crazy scent and makes my skin feel so soft. You can not ask for more." - Noel
"Third time ordering this! Keeps my skin soft, smooth and wrinkle free even in this climate in Colorado where my skin would normally get dry and chapped." – Janine
"Love it." - Ilona
Hyaluronic Acid Serum
"This is a great natural skin care product... goes on smooth and silky, sinks into your pores and does not leave a film behind after it dries. I apply the serum mixed with a little purified water. It truly does help the appearance of the skin quite a bit. I also rub the serum on the tops of my hands and arms. Highly recommend this product." - Cris
"Awesome product - I will definitely be back to buy more." - Cecilia
Natural Shine Enhancing Shampoo & Deep Hydration Conditioner
"This my new favorite shampoo! It's creamy, makes my hair squeaky clean, and smell like oranges! I love it and will buy again!! Thanks so much for the quick shipping!"
"I am a returning customer and these are completely wonderful. They leave my hair shiny and soft and they smell lovely. And the lip balm : This lip balm is really nice. It has very nice light texture, smell and taste. Also it does not need to be constantly reapplied to make it work." - Zoka
"I have used the shampoo and I love it. I love that you don't have to use so much product a quarter sized amount is perfect for my neck length hair. It lathers well but doesn't strip my hair or make my hair feel dry. The smell is lovely and not overbearing.The seller also added a sample of the deep conditioner which is also wonderful. I will definitely be repurchasing." - Samantha
Natural Deodorant
"This is THE BEST deodorant I have ever used. I have always had to apply any product 3-4 times a day. This marvelous one lasts all day! Thank you!" – Sandy
"I will not use deodorant that has aluminum in it, and unfortunately most of the products out there cannot deal with my stank. This one is quite good! I highly recommend :)" - Cecilia
Crisp Citrus Body Wash
"Smell great and lathers well!"