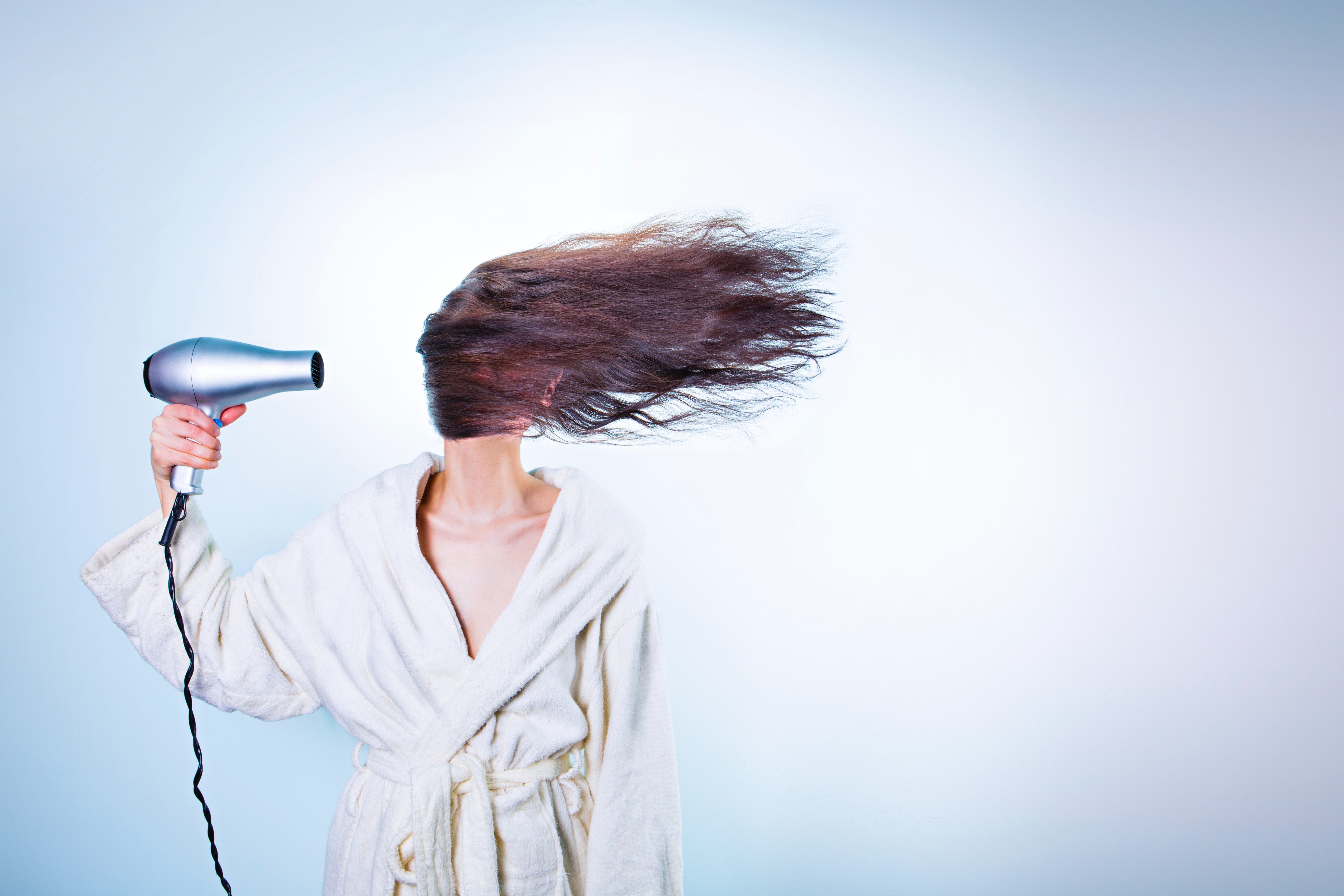 Choosing a hair dryer can be a little tricky. Especially if you're willing to shell out a little extra cash in exchange for higher performance. Chances are, if you're in this category, you are going to shop around, really listen to what reviewers have to say, and research what the options are before making a choice.
The good news is that there are SO many choices out there, no shortage of choices can be claimed. That also happens to be the bad news too. Have you ever been to a restaurant that has a huge menu? That may seem like a really great thing at first. However, it can really make choosing a meal to spend your hard-earned money on that much harder.
Especially if you come willing to spend for something great, and have an empty stomach! Shopping for a quality hair dryer is a similar experience - the choices are almost too numerous. This is the first in a short series of posts on how to choose a hair dryer. This one will focus on a type of hair dryer that has gained popularity after first being introduced just a few decades ago.
Ionic Hair Dryers
So what does 'ionic' actually mean? In the world of hair dryers, ionic means negative ions. As compared to positive ions, negative ion technology helps to break up the moisture particles more effectively than a simple non-ionic drier. This results in a faster blow dry due to more effective dispersal of moisture. Ionic driers are also reputed to give a flatter, shinier appearance to the hair. Related: How to Get Your Hair to Dry Faster
So a large selling point for ionic style driers is that they really help to boost the hair's natural shine and help to improve its appearance since it reduces potentially damaging dry time. The reduction in dry time, marketing statements proclaim, in turn help improve hair health due to the reduced exposure to high heat. The same ionic technology is used in other styling tools. There are ionic hair curling irons, flat irons, curlers, wavers, and lots of other lesser known electronic hair styling tools.
Are Ionic Dryers Only Good for Certain Hair Types?
There is considerable discussion around this subject, and it is one worthy of consideration. You might instantly think that creating a flatter, glossier surface while reducing dry time is a good thing for all hair types. And depending on the type of appearance you're going for, it may well be. However if you have really fine hair, even if you have a lot of fine hair, and you want body you may want to consider a different type of technology. In other words, Ionic dryers are not necessarily a one size fits all solution to hair health and fast blowouts.
Fine Hair Folks May Want to Pass These Up
Ionic hair dryers can be great for those with thick, coarse, or curly hair types. The negative ions can really help smooth coarseness and frizz, and can increase the shine that makes waves and curls and highlights (real or treated) stand out. Related: What's the Best Way to Straighten Hair?
On the flip side, folks with fine hair, even if a high volume of fine hair, may want to try another dryer type such as tourmaline which emits a higher heat, or a ceramic technology. Ceramic technology spreads the heat more efficiently than other technologies do. This means a faster dry, and less likelihood of scorching or overheating large sections of hair or scalp. Translation: less damage.
Ceramic and Tourmaline Hair Dryers
Ceramic hair dryers are made with a ceramic plate within the dryer that deflects the heat blown by the motor. The ceramic plates emit a negative ion charge as well, however, the bigger focus of ceramic is its ability to evenly disperse heat and more effectively dry hair faster.
This more even heating also, as previously stated, incredibly important to avoid accidentally burning hair. You can definitely help avoid heat damage by also using a heat protectant spray of some sort. Or, even better, just ensure you don't put the dryer too close to your hair and scalp.
Tourmaline
Tourmaline is actually a semi precious metal. It has properties that allow it to conduct heat much more efficiently than other metals. So it is really effective at getting your hair dry because of the higher heat. This of course means you want to protect your hair from over heating or burning. Related: Finding the Right Hair Brush
However it can mean a much faster drying time which is important. The secondary benefit of tourmaline is that it also emits negative ions. So it is provides a dual benefit of higher and quicker heating along with emission of negative ions. This combination is said to reduce the "flattening" effect that ionic technology can have on the hair and maybe ideal for most hair types.