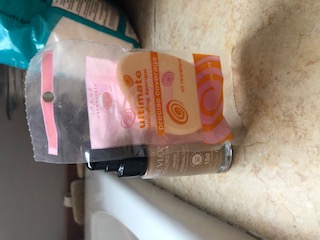 Foundation is an indispensable makeup product that has been a real lifesaver for my skin, in more ways than just the most obvious cosmetic improvement it imparts. I didn't fully realize it until Covid hit and our office was sent home to work. Let's just say those first few weeks were quite an experiment of how much I could get away with not doing when it came to my personal appearance.
More about that experience at the end, for now let's get to why we're talking about this – it's all about foundation application technique & tips. If you want to get flawless foundation application results that make it look like you just have really great skin, without the fake, caked or overdone look, then this article is for you! And if you're looking for products to get your skin looking its best for the perfect "pallet" for foundation application, look no further than our popular Hyaluronic Acid and MSM/Vitamin C Face Cream combo.
How to Make Foundation Look Natural and Complimentary to Your Complexion
Some people may feel that foundation has a "masking" effect on the natural radiance and color of the skin. But not if you apply foundation correctly, and with a little bit of learned skill. It's super easy to get a really flawless yet natural look from your foundation if you just follow a few very general principles and use the right type of accessories to get the right application.
The technique and specific steps for application I'm about to share are really a great way to get extra coverage for the unevenness that often occurs in most complexions (unless you are one of the lucky few), while also allowing your skin's natural beauty shine through. Unfortunately, you cannot apply foundation with your hands and fingers – you really do need a few very simple tools and techniques to get it looking just right.
Choose the Right Foundation – and the Right Color (and SPF is Really Important)
Choosing a good brand of foundation is important. I like one that offers full coverage, not something that is so sheer it will not even help in evening out my skin tone. I prefer to use Revlon Color Stay brand. It actually comes highly recommended by makeup artists as a good economical pick for a full coverage, noncomedogenic foundation. Related: Comparison of Salicylic Acid and Benzoyl Peroxide for Acne Treatment
If you have acne prone skin, then definitely avoid formulations that have mineral oil in the ingredient list. Mineral oil can have a pore-clogging effect and can also aggravate skin that is sensitive. Look for formulations that say "oil free" or simply verify it in the ingredient list.
Not only that, it happens to have another of my prerequisite requirements for foundation. It boasts a 20 SPF rating. They also have a wide variety of shades for any complexion from fair and ruddy European complexions to deeper warm tones for darker complexions. There is pretty much a tone for everyone in this line. I prefer the Buff color as it is one of their fairer offerings and I tend to be pretty fair, especially in the winter time.
However, sometimes I will get a darker tone and mix it in with the Buff if my skin is a bit darker – say in the summer months or if I know I'm going to be going somewhere sunny where I'll be getting some color. The trick is to go a shade lighter than what you think you are, rather than darker. Going too dark can actually create an unnatural line where the jawline meets the neck.
Once you've made this important selection, you should be on the lookout for a really great sponge applicator. I prefer really flexible, absorbent makeup sponges. I don't like the cheaper, lighter versions as they tend to not soak up any water and absorb too much (paradoxically) of the foundation itself, leaving me with very little on the surface of the sponge to actually apply to my skin.
I like a flat oval shaped sponge rather than a wedge or three-dimensional egg. I've found the flat oval sponge is the easiest to maneuver and apply with, and it was just easy to become accustomed to handling it.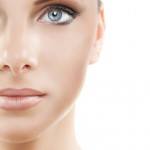 Before applying your dot of foundation to the sponge, run it under cold water and let some of that water soak into the sponge. Do this each time. This helps with a smooth, sheer application because it glides a lot more easily across the surface of the skin. Plus, if you're wary of over-applying aka "caking" on the foundation, this is a surefire way to make sure that does not happen.
How much foundation to use? It really depends on the amount of coverage you'd like that day. I usually apply a dot about the size of a pea (albeit a flat pea), sometimes a bit smaller for less coverage, or a bit larger if I know I'm going to be in the sun a lot that day.
Then just immediately glide the sponge over your entire face, getting up near the hair line and going slightly under the chin and below the jawline to ensure you get a smooth transition from your face to your neck area.
Get a Good Stick Style Concealer
Any unevenness that remains I then rectify using a traditional cover up (aka concealer) stick. This also helps if you have any blemishes or stubborn discolorations that foundation simply won't cover. I typically use a cover stick on my nose to reduce shine (I'm an oily person) and also underneath my eyes to even out the skin tone there especially if I'm a little sleep deprived.
If you still need further coverage, you can also apply (preferably with a kabuki style brush, it provides superior coverage) a very thin layer of a mineral powder like the one I mentioned Mineral Veil or something similar that also has an SPF. I don't find that this does much for my skin tone, but it does make me feel a little more protected from UV rays. Related: Is Tanning Ever Safe, and Is There a Way You Can More Safely Tan?
If you'd like to add a little color, use the same kabuki brush and swipe a bit of bronzing powder onto your forehead, cheeks and chin – all the places where the sun would naturally hit. This gives a nice, fresh but natural finish that also provides a little extra color especially in those winter months.
Back to the Beginning – Why My Post-Covid Makeup Routine Wasn't Working for My Skin
My daily routine: I would wake up at the last possible minute, throw my hair back, maybe apply a thin layer of Bare Minerals Mineral Veil powder for good measure over my unwashed face, and call it a day as far as "getting ready for work".
After all, it was only my husband who would see me, who really cared what I looked like? And I could usually get away with not calling in using video to most of the conference calls I was on, so it felt pretty liberating while it lasted. Then I realized that my skin started to look a little worn out.
I started to wonder why. Shouldn't my skin love not being washed every morning, and shouldn't going makeup free give my skin room to breathe? I'll admit I was a little perplexed. But then I realized that for my skin type at least – it really needed that morning cleansing as a fresh start. It also needed foundation more than I thought.
Foundation Provides Much-Needed Every Day Sun Protection
Why? Mostly for its protective properties. I always buy a foundation with an SPF of at least 15. My husband and I had taken to venturing out for long walks on our lunch breaks, and I didn't realize how much my skin was being exposed to the sunlight without any protection whatsoever.
My foundation was really protecting my skin – even if I were getting in the car to get groceries, it was protecting it from even that small amount of car window exposure. Maybe foundation also offers a bit of environmental protection as well. It protects skin against the elements like wind, pollutants and even dirt and others tiny particles in the air that might clog pores? Related: Should You Avoid Sulfates in Your Hair and Skin Care?
Not only that, I found my confidence was much higher when I had makeup on. If I woke up and got ready for work as I used to – as if I were going to see a lot of people throughout the day – I also tended to feel a lot more competent – and confident – on the conferences calls and via emails and other communications throughout the day. Turns out, wearing some basic foundation (ok, and other makeup) has more advantages than just one!